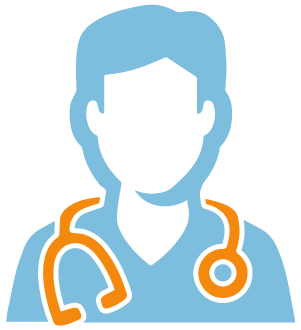 Experienced Doctors
Our experienced providers will give you their best for maximum improvement.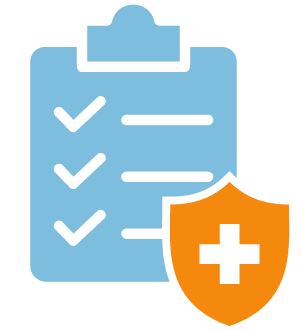 Affordable Service
We accept most insurance plans and offer affordable cash plans as well.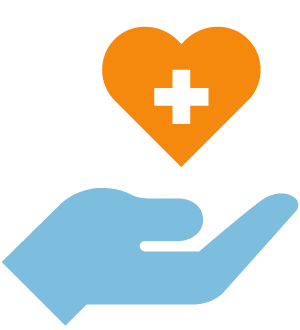 Better Therapy
We take a modern approach to provide whole body care and offer same day appointments.
Absolute Pain Relief is the East Valley's premier integrated Health Center providing Medical Care, and Chiropractic Treatment, Therapeutic Rehabilitation, Massage Therapy, and Nutritional Counseling. Located conveniently on the Chandler and Gilbert border, if you have been searching for a Chiropractor near you, we proudly serve clients from Chandler, Gilbert, Scottsdale, Mesa, Tempe, Phoenix, and surrounding areas.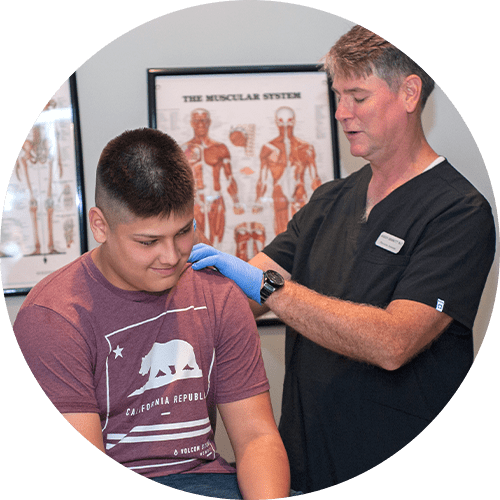 Medical Pain Management
Our integrated health services offer a multidisciplinary approach to solve your problems rather than just medicating the symptoms.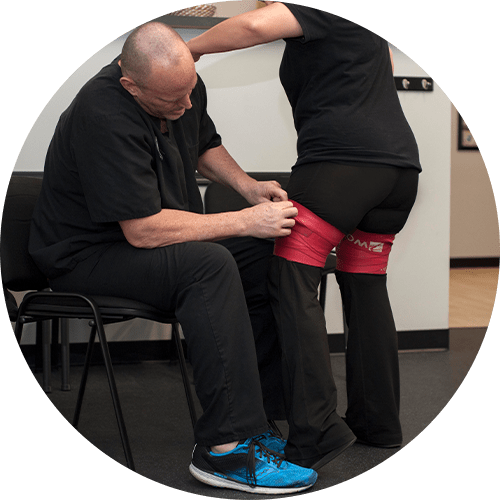 Exercise Therapy
We are dedicated to providing exceptional Exercise Therapy when assessing and treating your injury.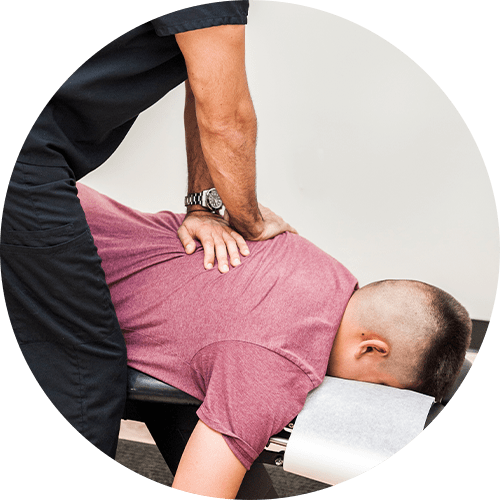 Chiropractic Adjustments
A chiropractic adjustment places the vertebrae back into its proper alignment.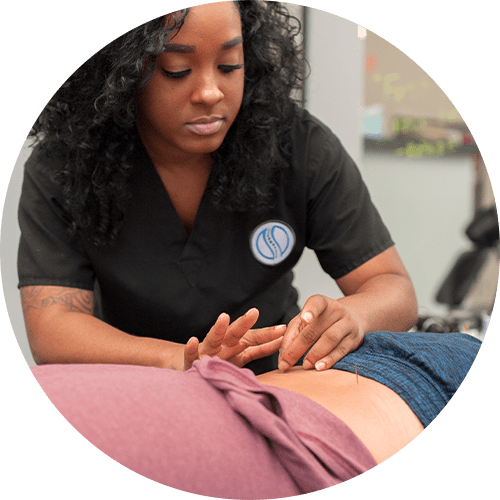 Medical Care
Integrated health services from Absolute Pain Relief includes a variety of healthcare choices from professionals and specialists.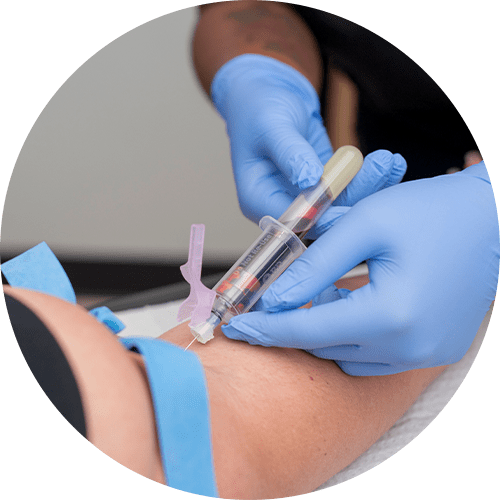 Allergy Testing
We offer a range of in-office allergy testing and treatment.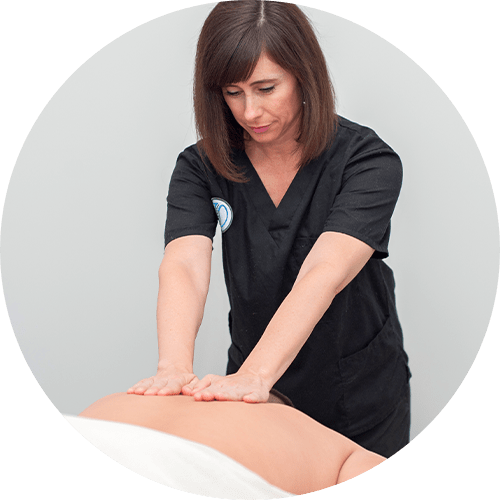 Massage Therapy
Massage Therapy is an excellent method for improving musculoskeletal efficiency and overall health.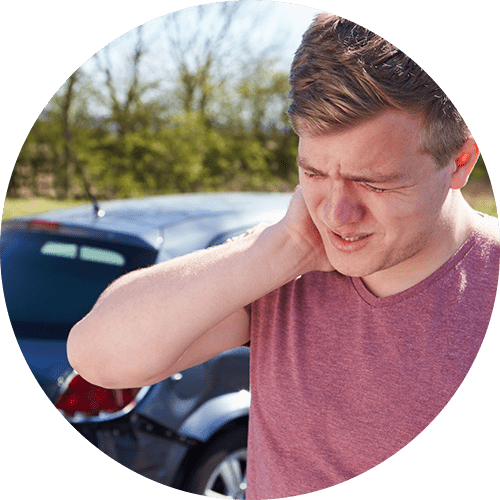 Auto/Work Injuries
We treat back and neck injuries associated with auto/work accidents.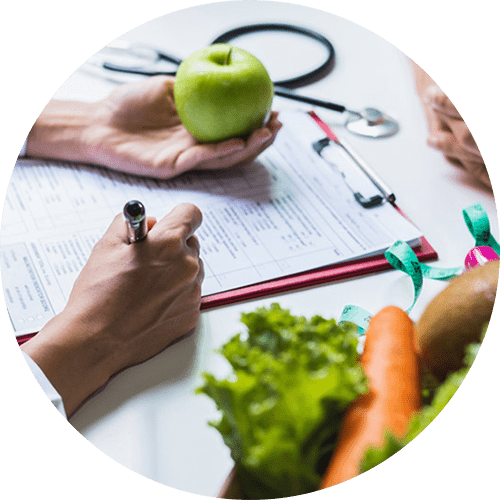 Nutritional Counseling
Nutritional balance plays a key role in chronic disease prevention, optimal wellness and managing the aging process.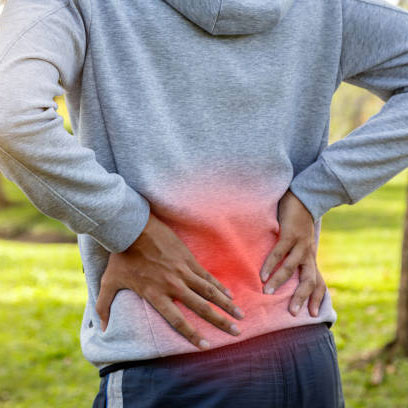 Lower Back Pain Relief in Chandler
We get to the cause of your lower back pain rather than just medicating the symptoms. Our programs offer both immediate and long term lower back pain relieving results.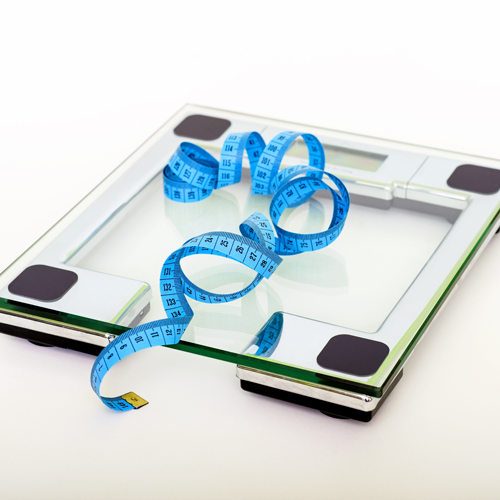 Same Day Medical Weight Loss Services
If you struggle with weight loss, we have designed a flexible program that allows you to eat normal foods, within moderation.
Meet the Owner of Absolute Pain Relief:
Dr. 
Kyan 
Karbassy, D.C.
Dr. Karbassy's gentle yet effective approach as a chiropractor is what keeps his patients and their families healthy and happy. He quickly gets to the root of the problem and determines the shortest path to recovery. His modern facility also utilizes Physiotherapy and Massage Therapy to get the most from your care plan…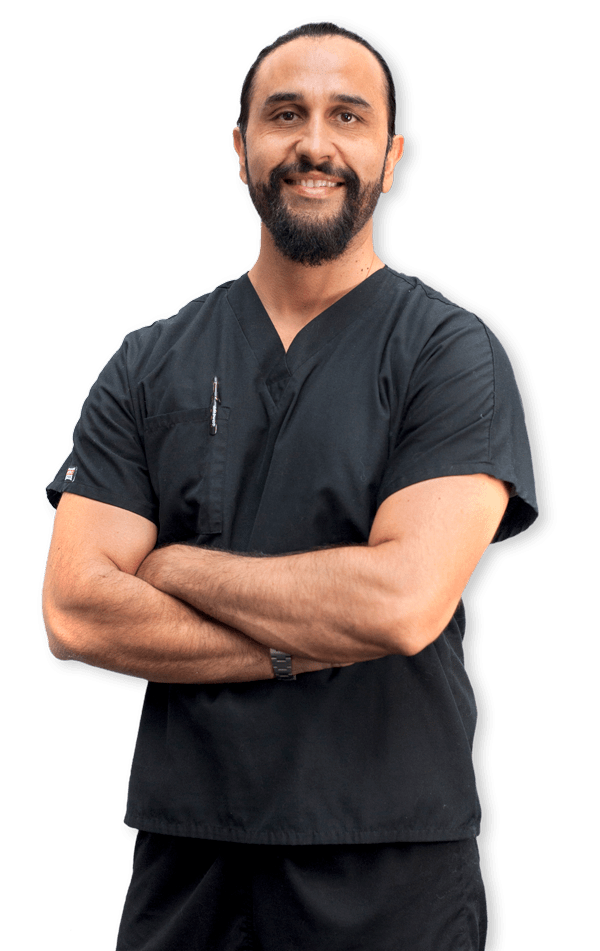 MEET YOUR ABSOLUTE PAIN RELIEF TEAM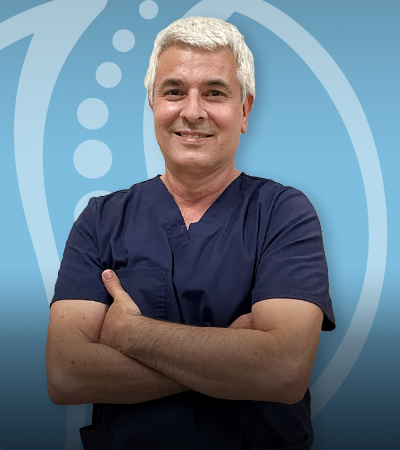 Salvatore Zummo
PA-C
Sal was born in the Bronx, New York and served in the United States Navy as a sonar technician. He's also a Persian Gulf War Veteran…
Jeremy Pisacano
Exercise Therapist
Jeremy has been in the health industry since 1999. He is a NASM Certified Trainer since 2003. He has worked with…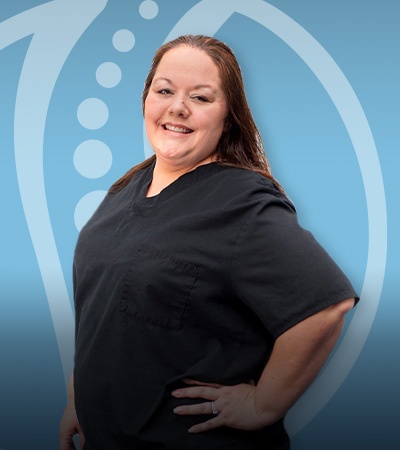 Christina Martinez
Office Manager
Christina Martinez is an essential part of and a very dedicated person to our team!
She is a Chandler native and also…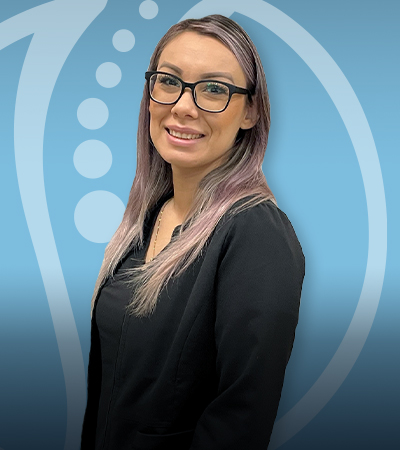 Maria Dominguez
Medical Assistant
Maria Dominguez graduated from Apollo College in 2010. She went on to work as medical assistant after being hired…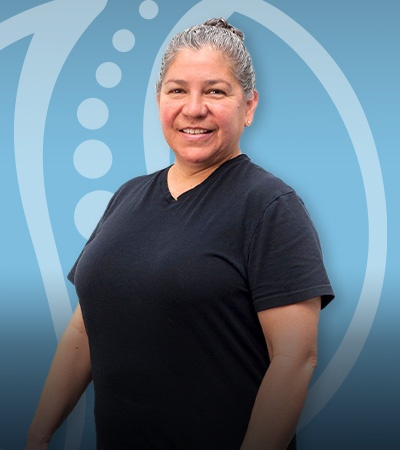 Marquita Almodova
Massage Therapist
Marquita is a proud graduate of the Southwest Institute of Healing Arts where she became a Myotherapy & Medical…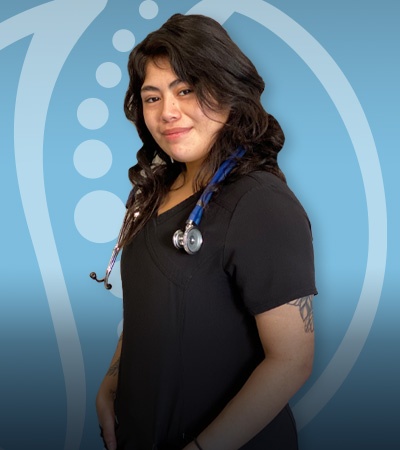 Azusena Encarnacion
Medical Assistant
Azusena started her medical field experience in 2015 right after graduating and getting hired….
Live Your Best Life!
Make Health a Priority
At Absolute Pain Relief, we believe in a multidisciplinary approach to healthcare. As a team, our philosophy is to provide Chandler and the East Valley with the very best in healthcare administered by the very best in the medical services industry. We think you deserve the best so that's what we try hard to deliver every day.
The Absolute Pain Relief Blog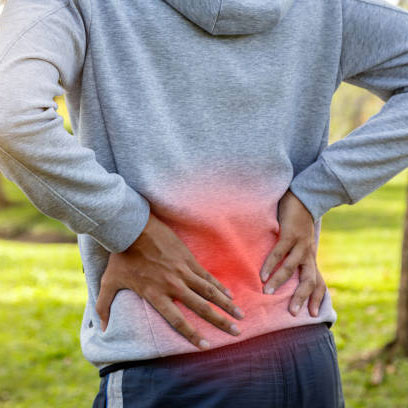 How Obesity Impacts Back Pain and Neck Pain and Why You Need to Lose that Weight Now! How Obesity Impacts Back Pain Doctors have long understood that being overweight can lead to degenerative disc disease, often causing lower back pain. Statistics show that as...
read more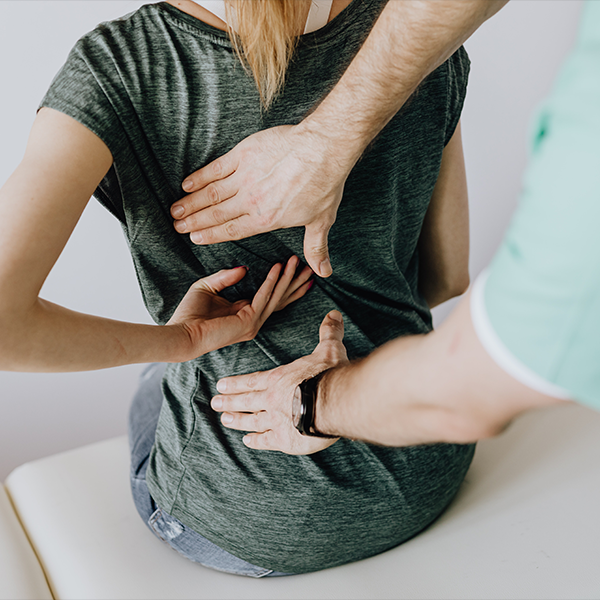 When you are experiencing severe lower back pain, all you can think about is how to stop the pain and feel better. I know this because I have experienced lower back pain myself, but also because I have been treating patients with lower back pain for over 15 years. In...
read more

"Did yard work for the first time this weekend without my back hurting!"
Audrey O. | Chandler, AZ

"Dr. K and his team are amazing! I look forward to doing my PT there 3x a week. I get a great workout too. The staff is very knowledgeable of what routines to do for my PT. I feel great! Thank you Absolute Pain Relief.
Highly recommended!!!"
Kathy T. | Phoenix, AZ

"Great place! Dr. K and staff are welcoming, friendly, treat you like family and MOST IMPORTANTLY utilize the best techniques to help relieve your pain/tightness throughout your body. I highly recommend them to ANYONE."
Rhonda T. | Mesa, AZ

"Dr. K and his team are incredibly friendly and good to work with. My pain is virtually gone and in a very short period of time. Highly recommended!!!"
Scott S. | Tempe, AZ

"Absolutely love coming to Absolute! They have a great staff and take such good care of you. You feel like family as soon as you walk in the door."
Hannah B. | Scottsdale, AZ

"I highly recommend this establishment. Dr. K is a wonderful Chiropractor with a great personality. At first I didn't think chiropractic would help me but getting adjustments and treatment plans helped me a lot with my back and neck problems. Their massage therapists are excellent and staff is friendly and helpful."
Egiboy S. | Gilbert, AZ

"The best part of my day is when I get adjusted by the Doc. He's the best!"
Mario H. | Phoenix, AZ

"Great experience with the entire staff. They pay attention to what your needs are and help you on what the problem is. I been going for 2 weeks now and enjoying every visit especially the adjustment! Great service guys keep up the great work!
Def. recommended!!"
Fatima S. | Gilbert, AZ

"Awesome staff and great patient care! They are on top of it!"
Sal L. | Chandler, AZ
Live Your Best Life! Make Health a Priority.