Medical & Chiropractic Pain Management
From Absolute Pain Relief
At Absolute Pain Relief in Chandler, AZ, we believe in a multidisciplinary approach to healthcare. As a team, our philosophy has been to provide the very best in healthcare administered by the very best in the medical services industry. We think you deserve the best so that's what we try hard to deliver every day. Our clients come to us from all over the East Valley, including Chandler, Mesa, Gilbert, Scottsdale, Phoenix, Tempe and surrounding areas.
Meet your Medical & Chiropractor Pain Management TEAM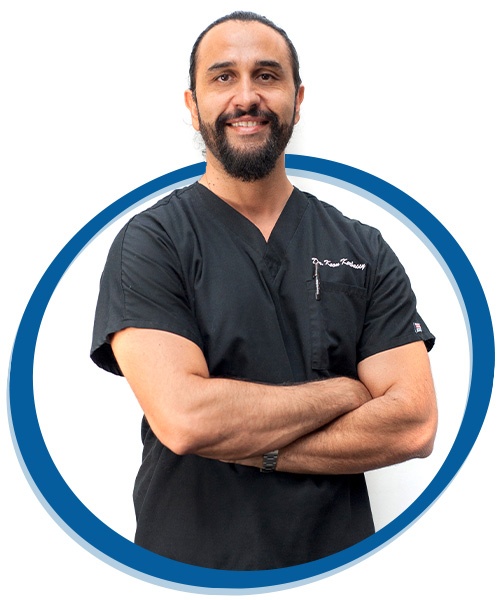 Owner, Chiropractor & Health Treatment Expert in Chandler, AZ
Every patient is unique and has a need for a specific treatment plan. Dr. Karbassy is a board-certified doctor of Chiropractic. He has 14 years of expert knowledge in the field of spinal adjustment using various techniques including Diversified, Gonstead, Activator, and Biophysics. He completed his undergraduate university studies in northern California, where he spent most of his life. Immediately following that, he entered graduate school in the Bay area where he studied an additional 4 years to earn his doctorate in Chiropractic Medicine. After treating patients throughout California, he decided that Arizona would be the site of his next chiropractor treatment practice, and has been helping Chandler and the East Valley community ever since.
An integrated chiropractor treatment approach
Dr. Karbassy's gentle yet effective approach to chiropractic care is what keeps his patients and their families healthy and happy. He quickly gets to the root of the problem and determines the shortest path to recovery. His modern facility also utilizes Physiotherapy and Massage Therapy to get the most from your care plan. If you are looking for professional chiropractor treatment in Chandler, you will be in good hands with Dr. Karbassy, his friendly staff, and a relaxing atmosphere!

"Chiropractic treatment is more than just making the pain disappear. It is about learning, understanding and taking care of your body to improve your quality of life."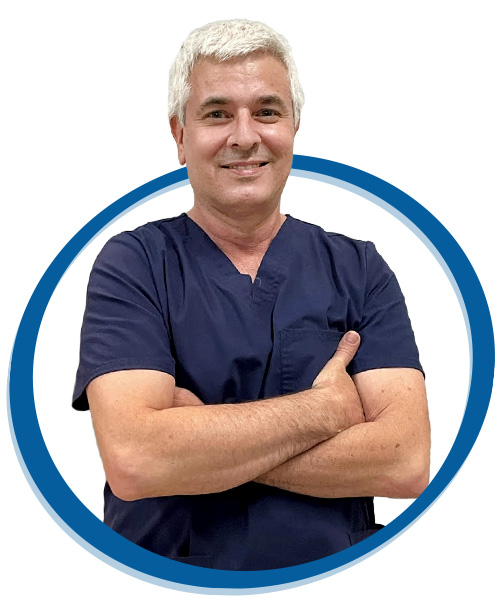 Sal was born in the Bronx, New York and served in the United States Navy as a sonar technician. He's also a Persian Gulf War Veteran. Sal attended Arizona State University and graduated Summa Cum Laude with honors followed by earning his degree in Physician Assistant studies from A.T. Still University. Fun fact- He appeared on Sesame Street as a young child! In his spare time, Sal enjoys listening to music, playing guitar, watching sports and spending time with his wife Laurie and their three kids Nicholas, Anthony, and Gianna. Sal has over 15 years of experience as a family medicine and pain management practitioner.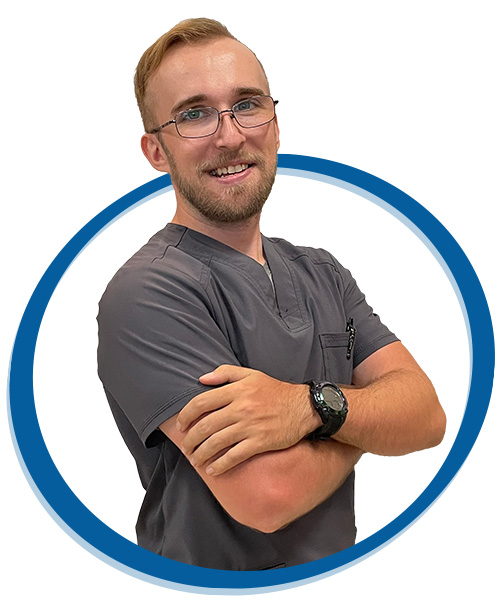 Carl's journey in the world of physical fitness began back in 2013. He has trained under marines, members of law-enforcement, and martial arts instructors. The instruction from these trainers has created a keen awareness for rehabilitating and conditioning the body. Carl continuously seeks to expand his knowledge of the human body and how to extend functional movement. It is his passion to empower others and maximize their ability live their lives. In his free time, Carl leads work-out groups with his friends both local and remote. He enjoys collecting and caring for fire-arms and recreationally programs in the game-development engine Unity.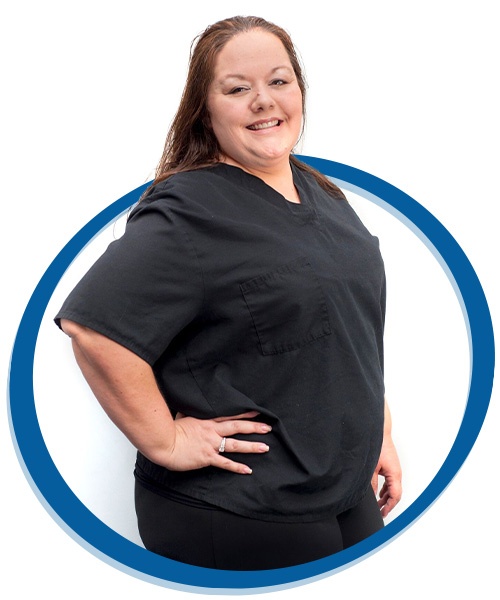 Christina Martinez is dedicated to and an essential part of the Absolute Pain Relief team! She is a Chandler native and also graduated from Chandler High School. Christina has been a CCA since 1999 and has an extensive background in the Chiropractic field. She has twenty plus years experience in billing, coding, personal injury cases, and insurance verifications. Christina has also managed several chiropractor treatment offices for the past twenty years all over town, and has been working with Dr. Karbassy for the last twelve years.
Christina has been happily married for twenty-two years and has four beautiful children and two dogs. She is fluent in English and Spanish. She is a fan of football and volleyball. Christina is a lover of music, dancing and dogs. During her free time she absolutely adores spending time with her family, volunteering at the homeless shelters, donating anything she can to the unfortunate and attending sporting events!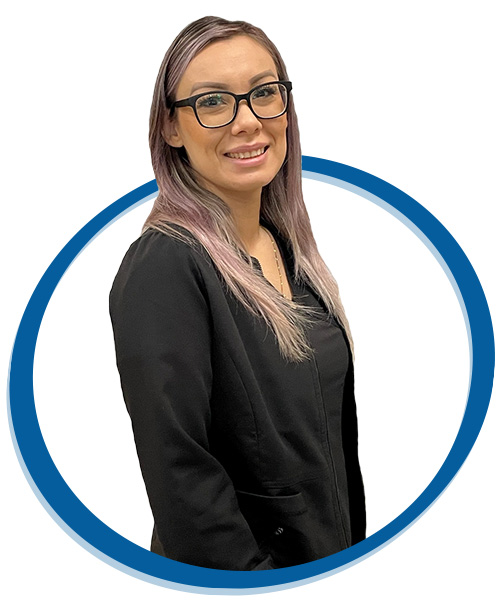 Maria Dominguez graduated from Apollo College in 2010. She went on to work as medical assistant after being hired at her externship site and has 5 years' experience in family practice. Maria is the owner of a small business which started as a hobby for her passion in party decorations and handmade crafts. She is happily married to her high school sweet heart for 9 years and they have 2 children together. Maria enjoys spending time with family, dancing, traveling, outdoor activities and is a BIG Disney Fan along with Marvel and Sony. Their family bucket list is to visit every Disneyland park in the world.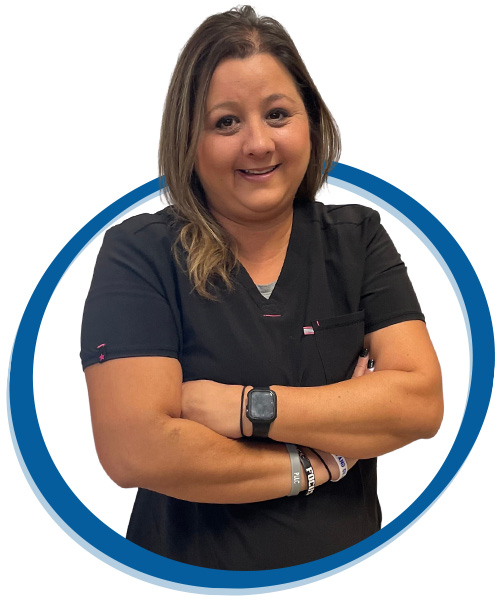 Heather was born and raised in Tempe, Arizona, and is now currently a resident of Chandler. She graduated from Lampson College in 2012 with her medical assistant certification. Heather has two handsome boys and three crazy dogs. She is a fan of football, basketball, and baseball. In her spare time, she enjoys spending time with her family, friends, going to her kids'
sporting events, and traveling, especially to the beach!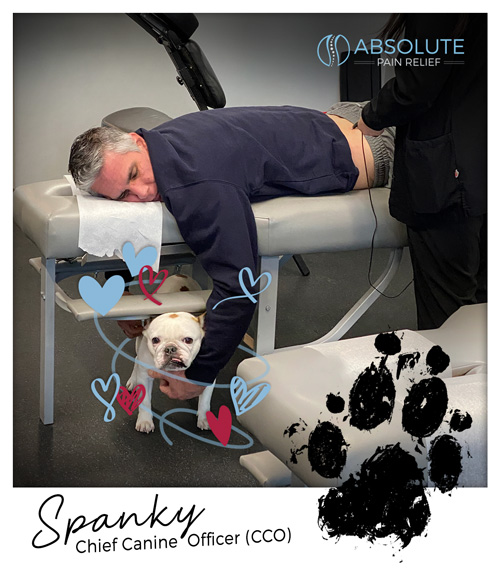 Don't you wish all of your medical treatments came with a super soft, lovable dog to hold?
Chief Canine Officer (CCO)
Spanky officially holds the title of Chief Canine Officer (CCO) and has been a part of the Absolute Pain Relief team for several years. He is an Arizona native and a graduate of the Academy for Canine Executives with a cum laude degree in Dog/Patient Relations. Not surprisingly, Spanky excelled in school and graduated at the head of his pack!
While Spanky is single, he is not actively looking for his perfect mate as he prefers the bachelor life with Dr. K. His passion is squeaking his toys, receiving lots of pets from patients, and eating treats whenever he can get them.
Since he is a "Good Boy," Spanky's dream is to help all of our patients relax at treatment, and live pain-free. As CCO, (for those patients who are open to dogs), Spanky helps patients stretch and exercise, but he provides love and affection to ALL.
Don't you wish all of your medical treatments came with a super soft, lovable dog to hold?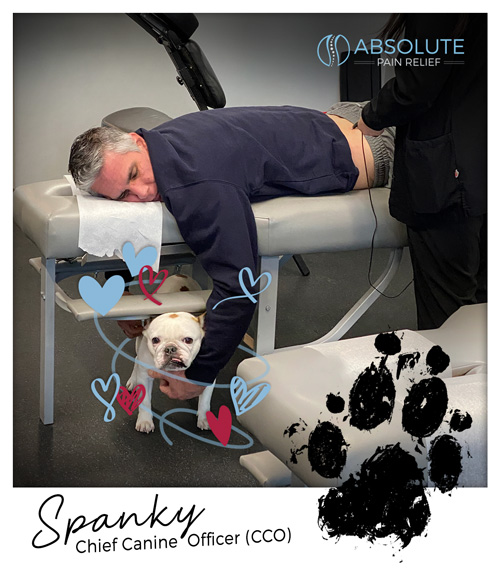 Live Your Best Life! Make Health a Priority.