Chandler Chiropractor Treatment & Integrated Healthcare
From Absolute Pain Relief
At Absolute Pain Relief in Chandler, AZ, we believe in a multidisciplinary approach to healthcare. As a team, our philosophy has been to provide the very best in healthcare administered by the very best in the medical services industry. We think you deserve the best so that's what we try hard to deliver every day. Our clients come to us from all over the East Valley, including Chandler, Mesa, Gilbert, Scottsdale, Phoenix, Tempe and surrounding areas.
HEALTHCARE & CHIROPRACTOR TREATMENT TEAM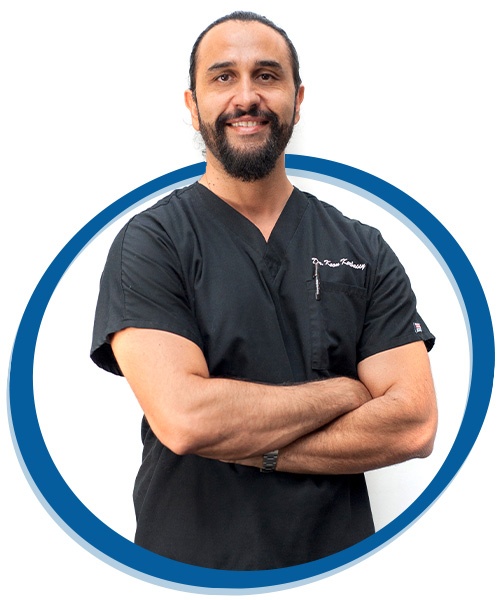 Owner & Chiropractor Treatment Expert
Every patient is unique and has a need for a specific treatment plan. Dr. Karbassy is a board-certified doctor of Chiropractic. He has 14 years of expert knowledge in the field of spinal adjustment using various techniques including Diversified, Gonstead, Activator, and Biophysics. He completed his undergraduate university studies in northern California, where he spent most of his life. Immediately following that, he entered graduate school in the Bay area where he studied an additional 4 years to earn his doctorate in Chiropractic Medicine. After treating patients throughout California, he decided that Arizona would be the site of his next chiropractor treatment practice, and has been helping Chandler and the East Valley community ever since.
An integrated chiropractor treatment approach
Dr. Karbassy's gentle yet effective approach to chiropractic care is what keeps his patients and their families healthy and happy. He quickly gets to the root of the problem and determines the shortest path to recovery. His modern facility also utilizes Physiotherapy and Massage Therapy to get the most from your care plan. If you are looking for professional chiropractor treatment in Chandler, you will be in good hands with Dr. Karbassy, his friendly staff, and a relaxing atmosphere!

"Chiropractor treatment is more than just making the pain disappear. It is about learning, understanding and taking care of your body to improve your quality of life."
Robert Glenn is a physician assistant with a focus in physical medicine and rehabilitation. Robert is a native Arizonan and ASU graduate, with a Bachelors in Biochemistry. He completed his Master's at Touro University Nevada before returning back to Phoenix. Robert had a background working in pain management and spine surgery before becoming a PA. He spends most of his time outside of work exploring the natural wonders of Arizona with his dog, Supai. He also enjoys going to concerts and exploring new foods to cook at home.
Jeremy Pisacano has been in the health industry since 1999 and he has been a NASM Certified Trainer since 2003. His clientele has included Physical Therapy patients, PRO Athletes and everyone in between. Jeremy has always wanted to help people manage their pain as he has been down that road himself and can empathize with patients. His personal goal is to get people to move more! When not at work, he loves hiking and music and even plays in a band.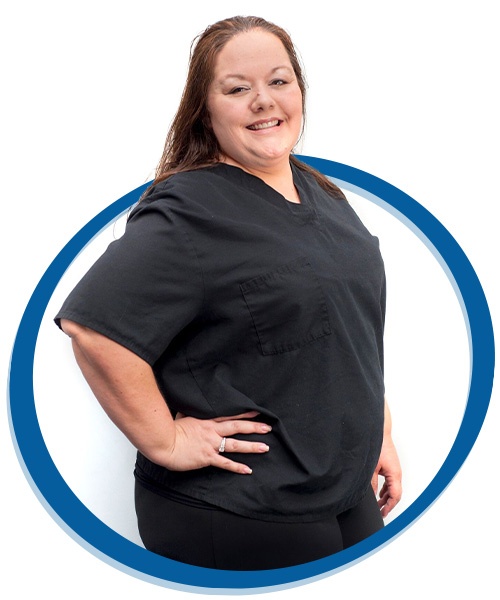 Christina Martinez is dedicated to and an essential part of the Absolute Pain Relief team! She is a Chandler native and also graduated from Chandler High School. Christina has been a CCA since 1999 and has an extensive background in the Chiropractic field. She has twenty plus years experience in billing, coding, personal injury cases, and insurance verifications. Christina has also managed several chiropractor treatment offices for the past twenty years all over town, and has been working with Dr. Karbassy for the last twelve years.
Christina has been happily married for twenty-two years and has four beautiful children and two dogs. She is fluent in English and Spanish. She is a fan of football and volleyball. Christina is a lover of music, dancing and dogs. During her free time she absolutely adores spending time with her family, volunteering at the homeless shelters, donating anything she can to the unfortunate and attending sporting events!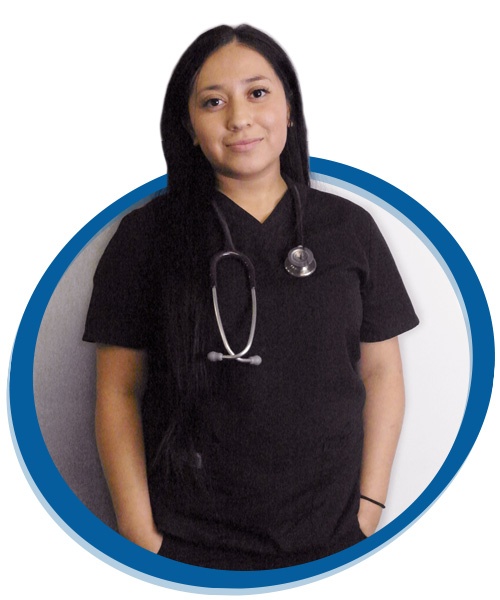 It's been a life long dream of Bianca's to be in the medical field. She graduated from Pima Medical Institute in September 2018. Not only did she graduate, she also graduated with perfect attendance and got chosen out of 300 graduating students to be student speaker of her graduation with an audience of 1000+ guests. Bianca assists with patient care as a certified medical assistant. She also has her BLS and AED certification through American Red Cross. Bianca has knowledge of medical practice with a background that includes Dermatology, Internal Medicine, Chiropractor Services, and Pain Management. Bianca is also efficient at preforming IM injections and phlebotomy.
Bianca will always be one of many in our office to greet you with a welcoming smile, while having a conversation with you about your day. Bianca truly believes in helping her patients – watching them progress in their health is definitely one of the reasons why she has a passion for this career. Bianca also believes the key to success in every area of your life should be accomplished by having a positive attitude and outlook on life. Bianca is a happy mother of two that enjoys spending time outdoors, cooking, being with friends and family, traveling and snuggling in her with her two children.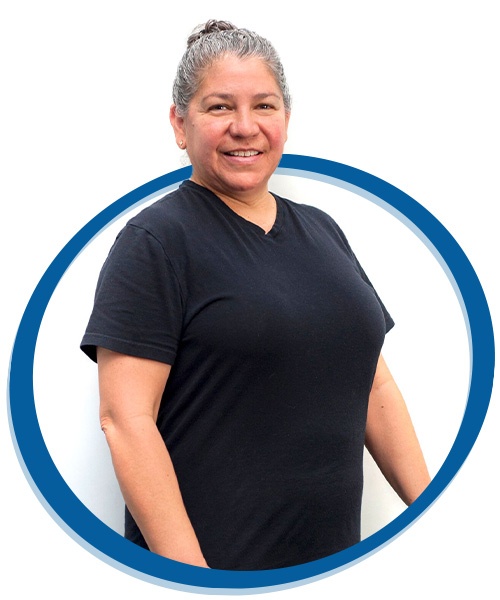 Marquita is a proud graduate of the Southwest Institute of Healing Arts where she became a Myotherapy and Medical Massage Therapist. There, she learned the doctrine that the physical body wants to return to its own unique restorative balance and as a massage therapist, she becomes a facilitator to that end. Her work as a Reiki master and a level 3 Qigong instructor permits her the ability to translate the signals from the body and guide it to rebalance itself. Marquita considers it an honor to serve people in this way. She also enjoys giving sound healing sessions and traditional Thai bodywork.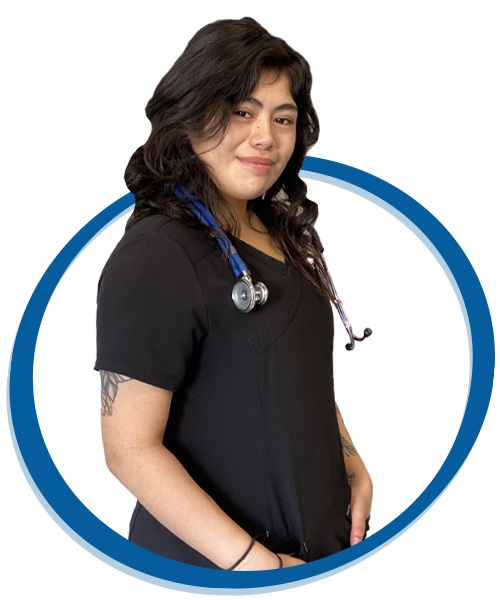 Azusena started her medical field experience in 2015 right after graduating and getting hired at her externship site. Phlebotomy being her greatest passion, she has experience in OB/GYN, naturopathic medicine, vascular, ENT and pain management. She enjoys driving out to the lake, hiking, motorcycles, tattoos and the color black. Her dream is to go to Canada and go moose spotting.
Live Your Best Life! Make Health a Priority.